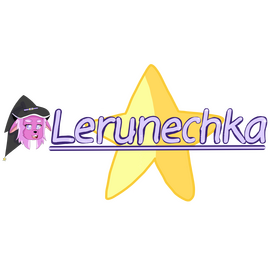 Lerunechka's art carrd
About
---
Welcome to my art carrd! I draw animal stuff, mostly anthro. Planning to work on my projects really soon! My art is and always will be SFW! Hope you'll enjoy your stay!
---
F.A.Q.
---
1. What tablet are you using?
-I'm using Wacom One Medium
2. What programs are you using?
-I'm using Krita.
3. Can I draw your sonas/OCs?
-Yes! I like getting gift art of my characters but please keep it SFW!
4. Do you draw NSFW?
-No. Don't expect NSFW art from me, all of my art is and always will be SFW!
5. Are you open for commissions?
-No, unfortunately I can't due to personal reasons, sorry!
6. Can I commission someone to draw your fursona/OC as a gift?
-Yes, you can! However, please keep it SFW! No suggestive/kinky/fetish stuff please! >_<
---
Sonas/Characters
---
Here's my main sonas and characters!
---
Fursona
Lerun the Bunpaca
---
---
Current Pokesona
Sugar the Eevee
---
Lerun the Raboot (evolved from Scorbunny)
---
Projects
---
The Fantastic Adventure of Meeka (TBD)

Glittering Fairytale (TBA)

Sunflowery Avenue (TBA)
---
Links
---
I'm updating links from time to time! If you see me elsewhere than on those sites, that means it's not me!
---
---